Free Me From This Bond (sequel to the sequel)
a real-life gay fairytale of divine proportion that just won't quit but goes on and on and on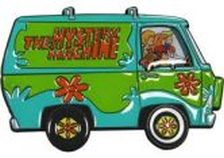 Copyright © 2014 by Zeke Krahlin
(San Francisco gay street activist since 1983)
This is a work in progress!
Chapter 1: Signature Day
Chapter 2: Da Poifek Storm
Chapter 3: Good Dragon / Bad Dragon
Chapter 4: Devils in the Details
Chapter 5: The Scars of Euphoria
Chapter 6: SROverhaul
Chapter 7: Hero #3
Chapter 8: ???
Ezekiel J. Krahlin a.k.a. "Jehovah's Queer Witness": available for private and group readings here in the SF Bay Area. Not limited to just the contents herein. Click here, here and also here to view many other tales, poems, essays and rants by yours truly. All fees negotiable.

Click here to contact me, and negotiate a payment. Sliding scale, averaging no less than $50 per hour, and no more than $200 (US currency).

Donations accepted in any amount to support my activist goals.