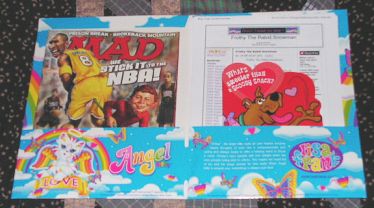 Colorful portfolio from Walgreens holding a Mad Magazine, my latest tales/poems, and the inevitable Scooby-Doo card. This is fast becoming a tradition! I don't care, it's just another excuse to celebrate Larkin Kelsey. Happiest Valentines' Day sweet angel of the Irish Fey! Let this song be OUR song, too!
More sweet midi love songs hidden beneath each image. Start clickin' away!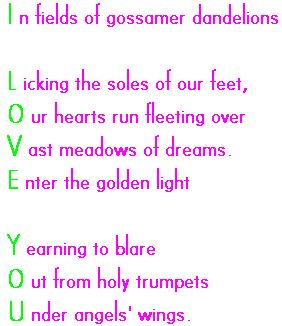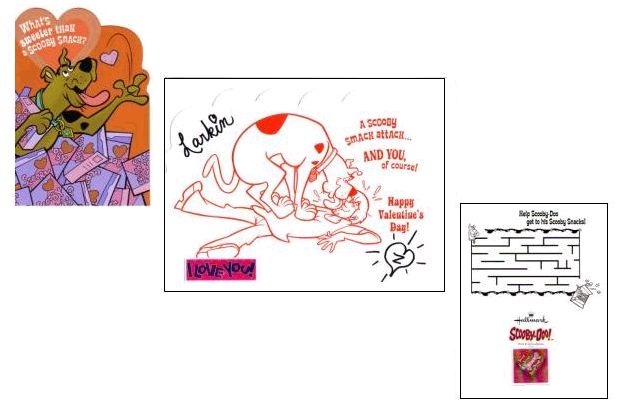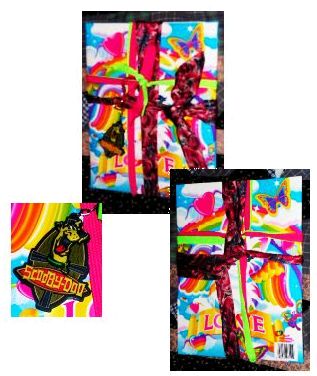 Front, back, Scooby-Doo key chain lower left quadrant. Secured by a floral necktie and two extra-long shoestrings (one pink, one lime).